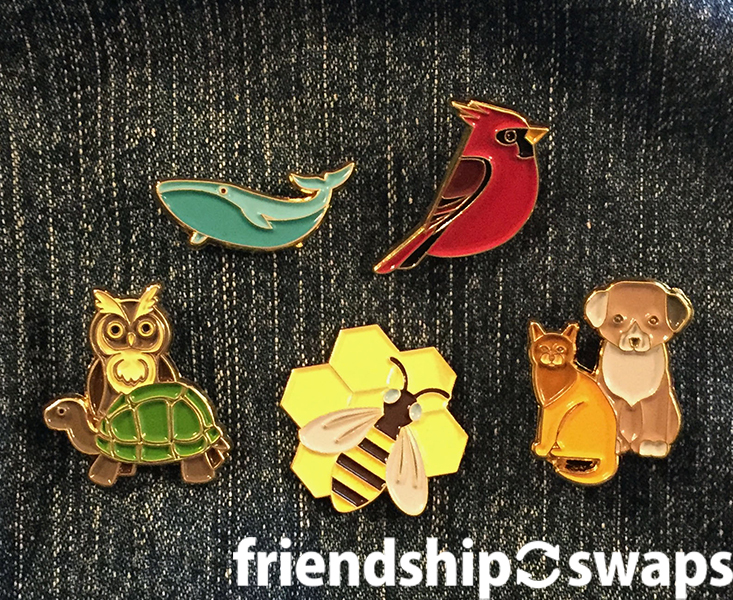 Collecting And Trading Enamel Pins
From accessorizing to showing the world what you're all about, enamel pins are a fun and artsy way to personalize. Adults and kids alike can show off their style, sentiments, and success by collecting and wearing enamel pins, and trading them is a hobby that's becoming more popular. Even scouts are getting into the enamel pins spirit!
All The Rage
You may have spotted collectible pins at Disney, the Olympics, or various sporting events. These collectibles never go out of style, and may even increase in value over time. But for those who love them "just because," their worth is more than dollar-deep.
It's meaningful and memorable to have these enamel pics in a collection, and when worn, they make for great conversation starters. You can share past experiences that the enamel pin reminds you of, keeping the moment alive and just as exciting. Plus, the intricacy some of these enamel pins feature makes for a talking point in itself.
Swapping & Trading
Those with vast collections of enamel pins or who want to add to their stash can trade with friends and like-minded collectors. This can be done in groups in person, one-on-one with a fellow collector, or even online. Be mindful of online connections – check for verification or go through someone you know and trust. That said, online trading opens the field to find tons of enamel pin collectors from all over the globe.
Imagine finding someone from the other side of the world and trading enamel pins with them. These would be items you'd probably never otherwise come across, making them even more interesting. Plus, it's a great way to make a new friend you wouldn't meet in your hometown.
Keeping The Collection Well-Maintained
When you are not wearing your enamel pins, it's important to keep them stashed away neatly and carefully. These are delicate items, so you don't want to toss them into a messy drawer or bin. Plus, they are small, so you don't want to lose track of them.
Consider a tackle box where you can store them neatly and safely. You can keep them organized by style or type. If you have a huge collection, you may want to devote some bookcases or a desk with drawers and dividers to keep them stowed away.
You may also want to display your enamel pins. Attach them to a board so they are in full view or consider making a hanging banner to display your collection. You can get a glass or plastic enclosure to guard them from too many people touching them. They'll also stay cleaner and shinier this way.
Wearing Your Enamel Pins
Put forth your best self by showing off your sense of style. Wear your enamel pins whenever the mood strikes. They look great on a lapel or on a shirt pocket, but anywhere is fine as long as they don't make your clothing droop. Pin one on the outside of your coat in cold weather, or even onto a bookbag or knapsack. Ladies may like to fasten an enamel pin to the strap of their pocketbook as well. They look cool on caps too.
Have fun with your enamel pins, and keep the collection going. It's fun to sit and sort them, and as you handle each one, memories come flooding back.
Write Me A Message For Trading:

[fep_shortcode_new_message_form to="{current-post-author}" subject="{current-post-title}" heading="Contact"]