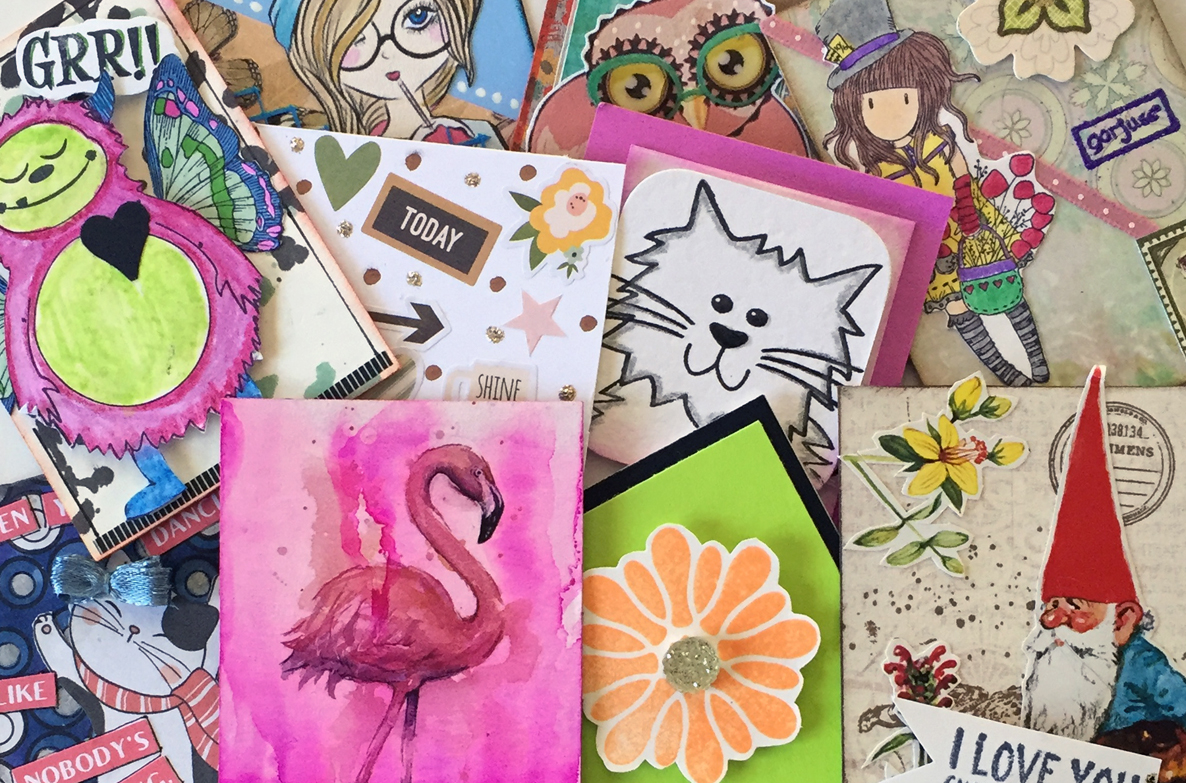 Scout leaders looking for something that's tons of fun for their troops to tackle can take a cue from their kids' art teachers. Using the general concepts children learn in art class, they can create artist trading cards and swap them with school and scout-mates.
Creative Cards
For kids who like to get creative, the artist trading card is the way to go. Kids can use their vivid imagination to create attractive and stylish artist trading cards (ATCs), to swap/share with their like-minded peers.
Unique And Inspiring
Just like pin swapping, Artist Trading Card swapping brings the kids together with a similar sentiment, and brings out their "inner artist" in the process. Your scouts can incorporate creating ATCs into the Brownie* Painting Badge, the Junior* Drawing Badge or the Senior* Collage Badge, adding some extra flair and individually to the effort.
A Brief History
For those who are not exactly clear about what artist trading cards are, the concept is pretty cool.

According to Tin Teddy, "The artist trading card is said to have been born in 1997 in Switzerland when M. Vänçi Stirnemann of Zurich hosted the first swap at "INK. art & text."

ATCs are supposed to be 2.5 inches wide and 3.5 inches tall – the same as a baseball card. But in the kids' case, you can bend the rules so the kids can be more creative, and you can use supplies you already have on hand.
The cards should be relatively sturdy, so use a material that will hold up, similar to a baseball card.
Let Their Imagination Flow

As for the artwork, it's all about the kids' own imagination. They can use various types of paint, pencils, markers, even glued-on fabrics, feathers, or glitter. Scout leaders can suggest themes or color schemes. Of course you can just let the kids go for it and let their creativity flow. You'll be impressed and delighted with the end result.
Swap And Share
When kids make their ATCs, they can swap within their troop or with others from different schools or towns. When they receive their ATCs, it's best to keep them in a special clear sleeve to keep them protected so they last a long time. You'll find sleeves are available to store the cards in a box or binder. Looking back on the artwork brings back special memories that will continue to inspire.
Share your ideas on what the kids can create on their artist trading cards in the comments. There are so may options, so this craft will never get old.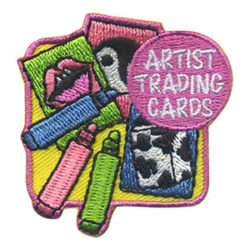 *friendshipswaps and MakingFriends®.com are not affiliated with, endorsed by or a licensee of Girl Scouts of the USA.
Write Me A Message For Trading:

[fep_shortcode_new_message_form to="{current-post-author}" subject="{current-post-title}" heading="Contact"]