We put together A great variety of Easter and Spring Swaps. Make one or all of them!
Also try some of the swaps from our Halloween and Fall Swaps.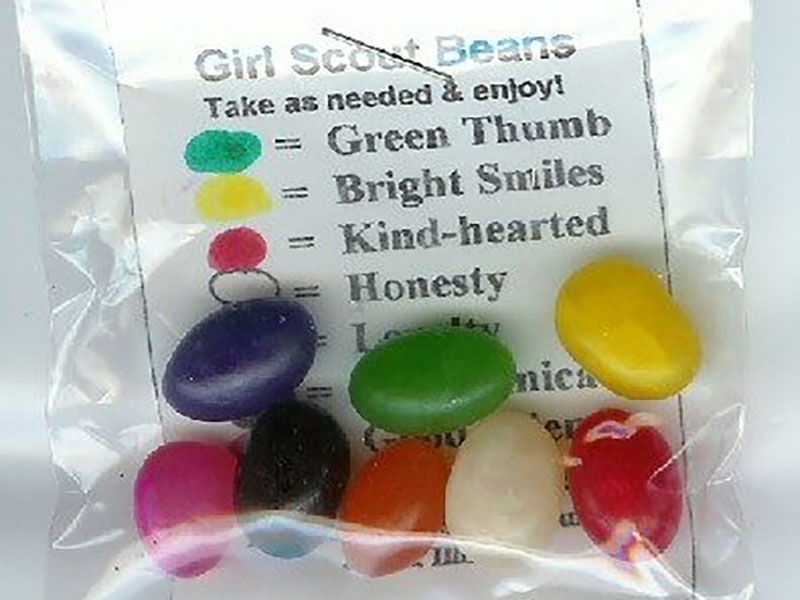 GS Beans Swaps
Each color of Jelly Bean stands for something different and amazing about Girl Scouts!
From: Maya Hinton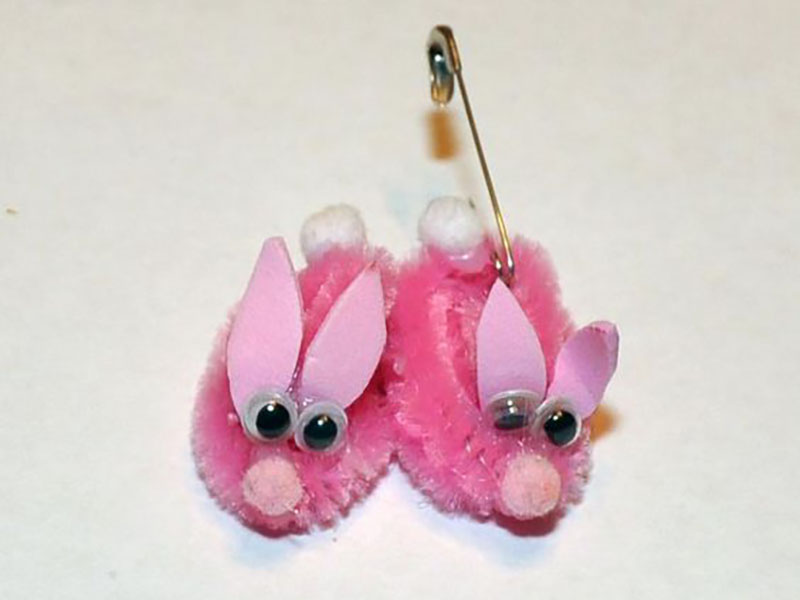 Easter Bunny Slippers Swaps
Little bunny slipper swaps can be used around Easter or for any pajama party swaps event.
From: Melodie Day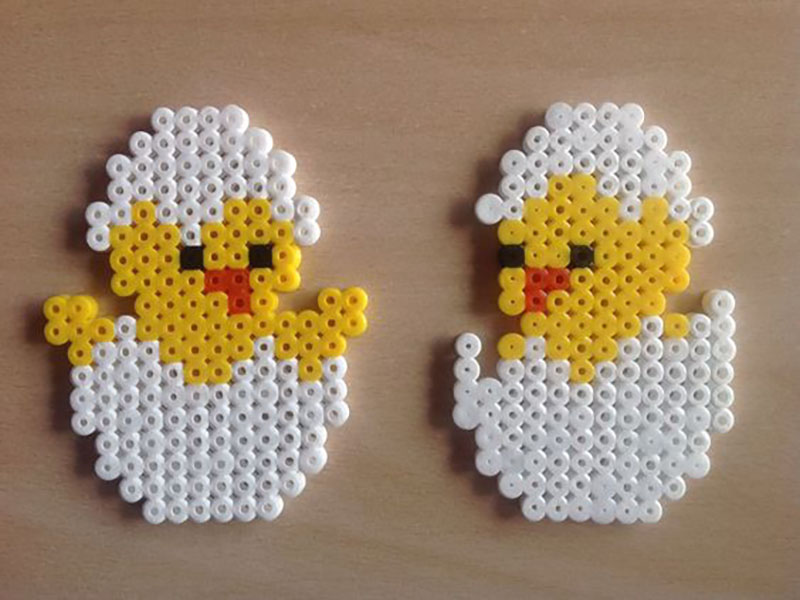 Hatching Egg Beads Swaps
Fun pearler bead hatching egg with baby chick. Just add a pin to the back for a cute swap.
From: Judith Garaby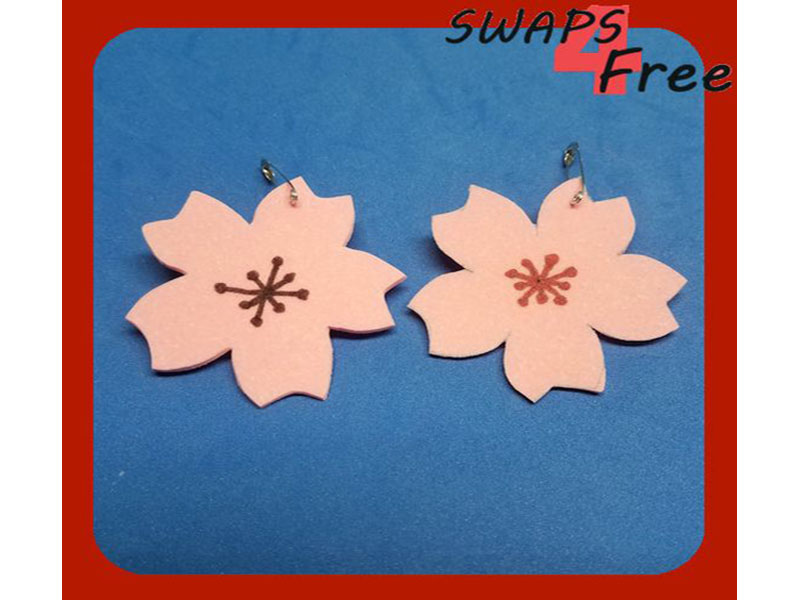 Cherry Blossom Flower Spring Swaps
Cherry Blossoms are beautiful flowers that are tradtional from Japan. Create these for any spring get together or World Thinking day swap.
From: Swaps 4 Free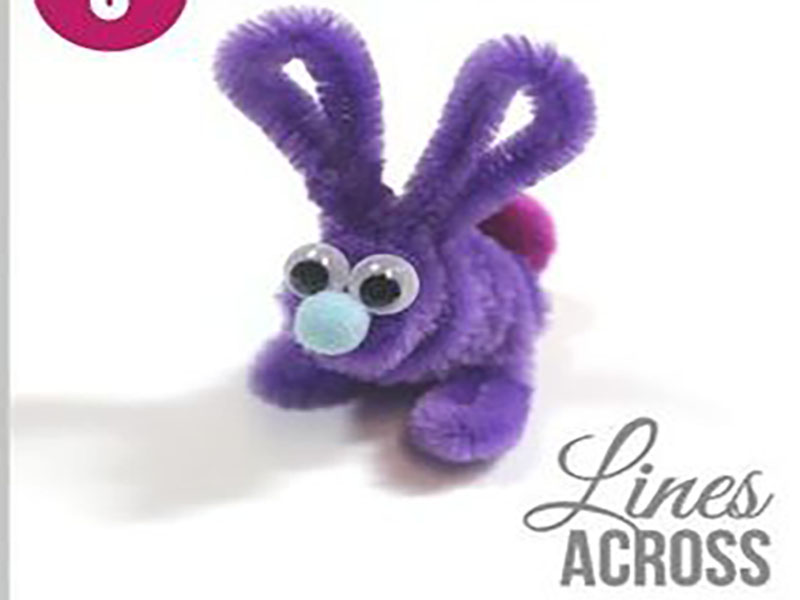 Pipe Cleaner Bunny Swaps
Add a pin to these easy to make pipe cleaner bunnies to create fun swaps.
From: Intheplayroom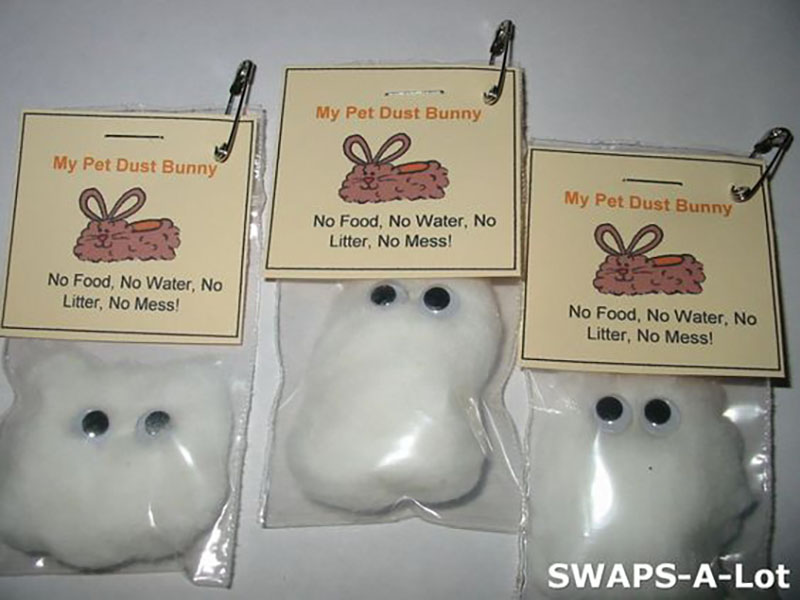 Mini Pet Dust Bunny Swaps
These pet dust bunnies are the perfect pet for Easter. You don't have to remember to take care of them!
From: ECrater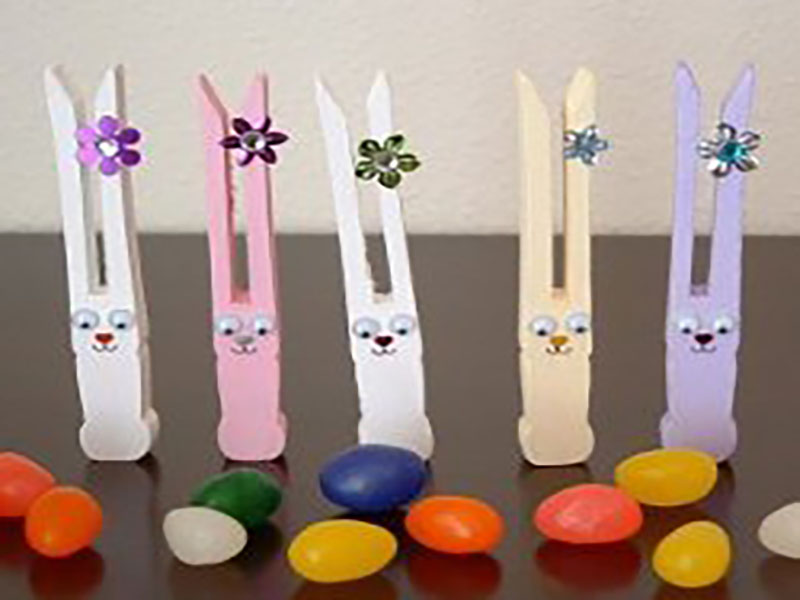 Clothespin Bunny Swaps
It's safe to say that Easter crafts for kids do not get any cuter, or easier, than these little Clothespin Bunnies Swaps!
From: allfreeholidaycrafts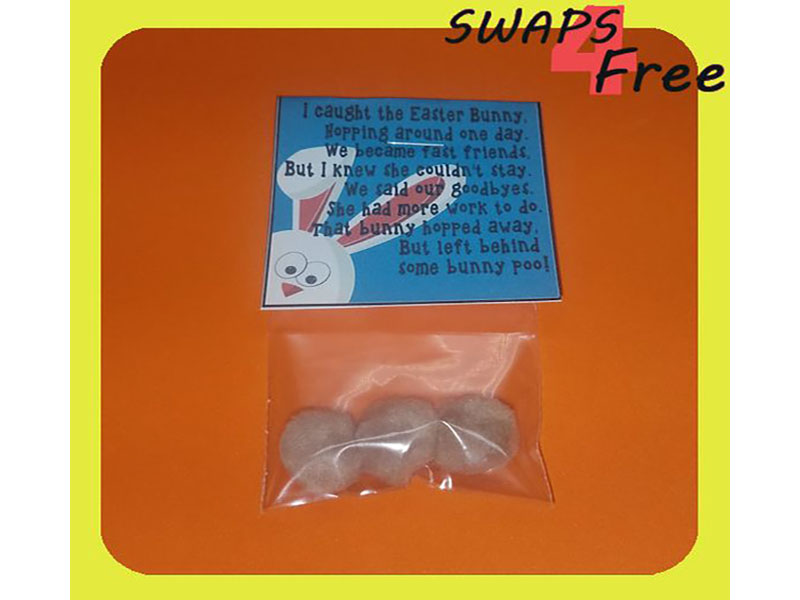 Bunny Poo Easter Swaps
The Easter Bunny couldn't stay and left bunny poo as he hopped away.
From: Swaps 4 Free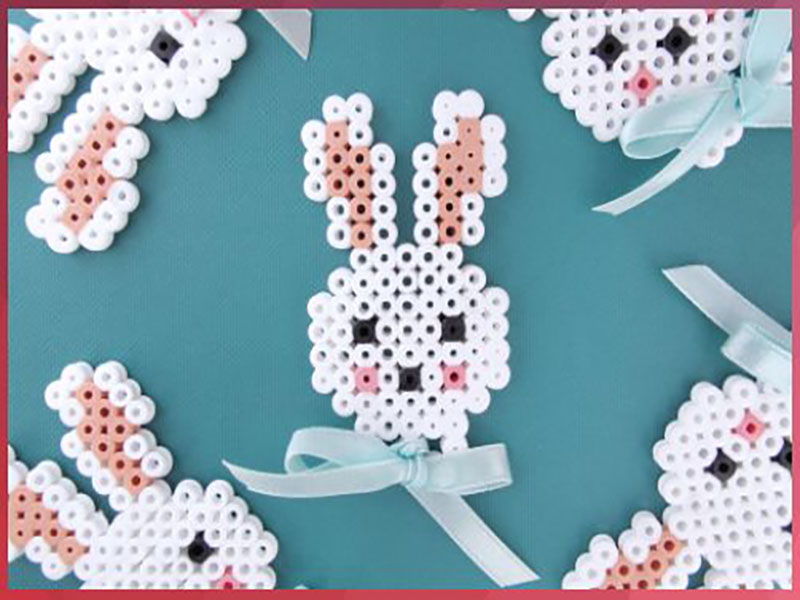 Beaded Bunny Swaps
Pearler beads can be used to create almost anything including this adorable Easter Bunny swap. Just add a pin to the back.
From: Famous Last Words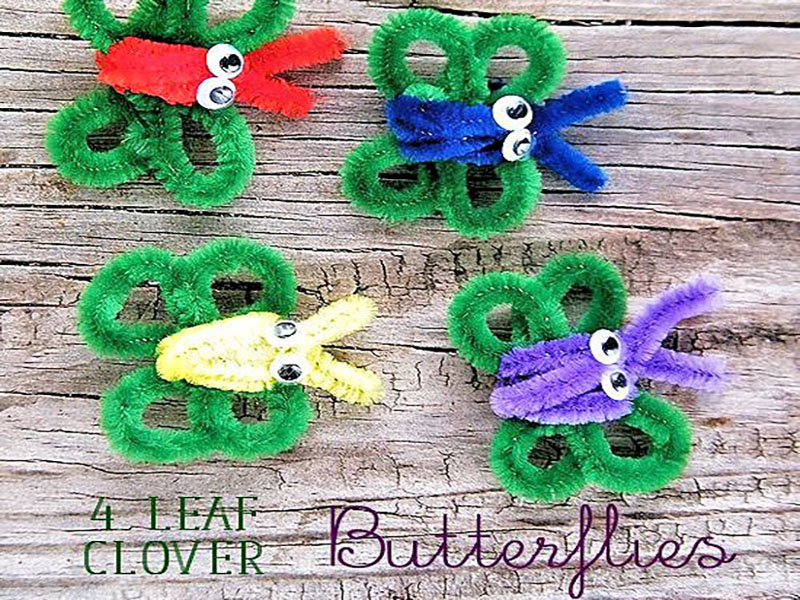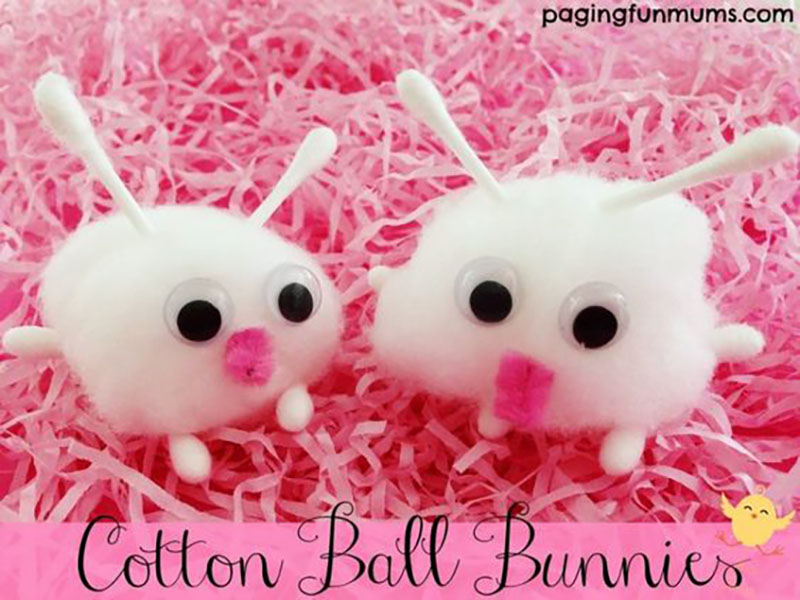 Cotton Ball Bunnies Swaps
Furry little cotton ball bunnies will be a fun swap to give your sister girl scouts.
From: Paging Fun Mums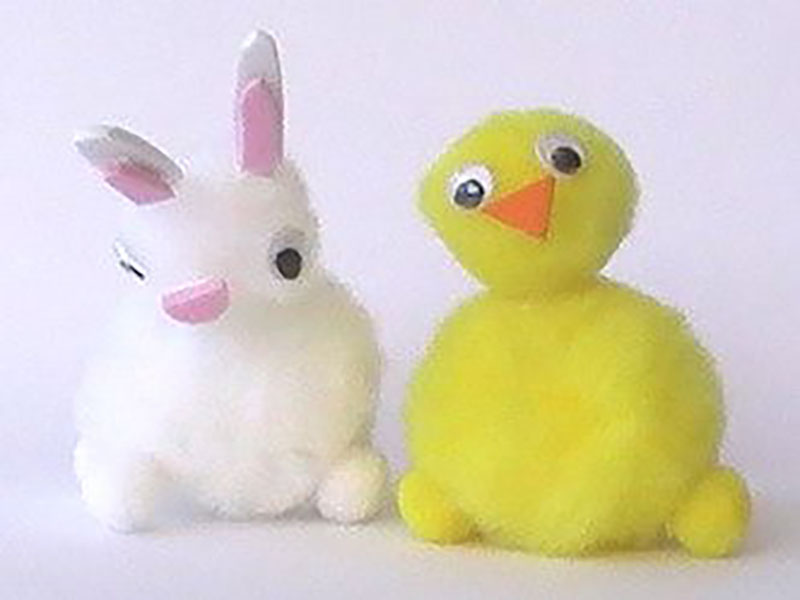 Bunny and Chick Easter Swaps
Add a pin to these pom poms, a few felt pieces and googly eyes, and create bunny and chick swaps.
From: Kids Crafts Made Easy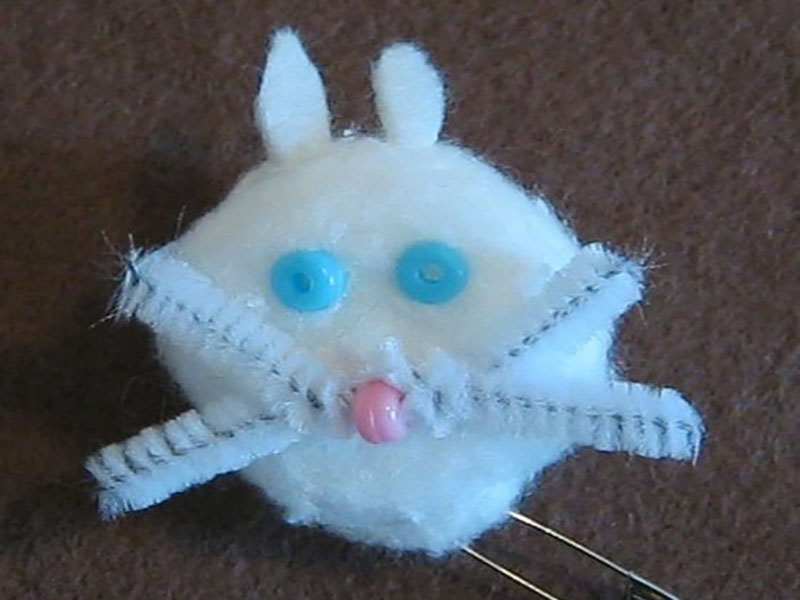 Puffy Bunny Head Swaps
Using just a few craft supplies and a pin, you can create this cute puffy bunny head swap.
From: My Swaps Collections
Write Me A Message For Trading:

[fep_shortcode_new_message_form to="{current-post-author}" subject="{current-post-title}" heading="Contact"]